Duck Awesome Jeep's!

See a cool Jeep? Duck Them!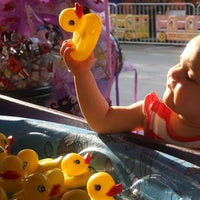 Life is about having fun!
Whether young or old, rubber ducks bring up happy times in our lives. At SqueakyDucks.com, we find the most unique ducks from around the world - from 1/2" Mini Ducks to 10" Jumbo Ducks and all sizes, colors, shapes, and themes in between. Explore, enjoy, and have fun!
Explore